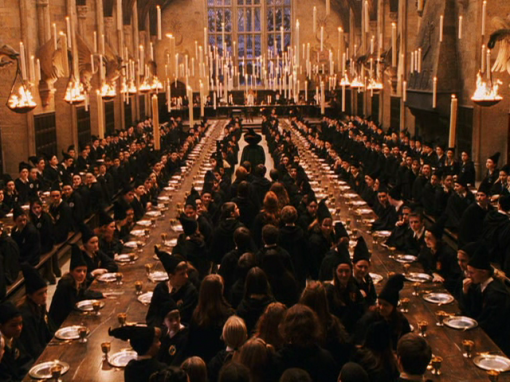 THE WELCOME FEAST HAS BEGUN!
I welcome each and everyone of you to a splendid year at Fogwarts! I am your Headmaster, Professor Pontian Lacarne and this is your Deputy Headmaster, Professor Deither Carson. We will make sure you experience a wonderful stay here. Your teachers will be introduced to you when you start studying. Now, enjoy every bite you take and make yourselves at home! Have a happy stay here!
~ Professor Pontian Lacarne'
House TablesEdit
Meet Your Housemates Here...
ROLEPLAY / TALK
ROLEPLAY / TALK
ROLEPLAY / TALK
ROLEPLAY / TALK